We're almost two months into the new year and we're still discovering what we need for ourselves. We changed our diets and started to exercise but now what? We hear about self-love and "treat yo'self" and we think of buying that expensive piece of clothing and having a spa day. Yes, it's okay to do that, but self-love is so much more than spending money and here are just a few steps towards self-love in a different direction!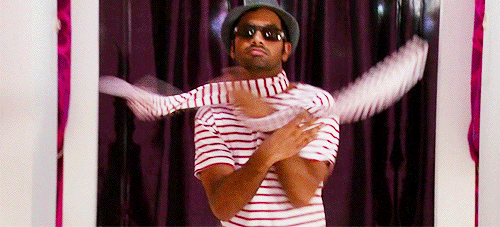 1. The Kind Mind
Be kind to yourself! I don't know about you, but I hold myself to such high expectations, and while I firmly believe I can achieve these goals I have set for myself, I get really down on myself when I end up not achieving a goal or it's not executed the way I wanted it to be.
Don't be so harsh on yourself in situations like this! You wouldn't criticize your best friend after seeing how hard she worked and things didn't end the way she wanted them. You know she's talented and that she can do anything, and you remind her that, SO TREAT YOURSELF WITH THE SAME MINDSET.
2. Removing Toxic Vibes
There are some people in our lives, and while we love them, some people may not be the best for our own health. Take a step back and look at the relationships you have developed with people. Are you happy with these people? Do they give as much as they take? Do their values align with yours?
If you answered "No" to any of those questions, maybe it's time to let go of those relationships, or if you deem them to be worth it, reevaluate and confront the situation. Don't think that it's selfish to be asking these questions, because your feelings and your own health matters just as much as theirs.
3. Develop a Routine
Self love in the morning helps you start your day on the right foot! You can start with waking up early, and instead of rolling over to check your phone, allow yourself to enjoy the morning by opening the window and taking in some fresh air. Stretching, meditating, or doing yoga are nice ways to wake up your body. These good and natural vibes that you are letting in early will lead to a better and more productive day!
When the day is done, a nightly routine to close out the day will allow you to reflect on all things good and bad. Personally, my reflection is done through journaling. This will allow you to write out any thoughts you had, map ways to improve, and if there were negative parts in your day, writing it out will allow you to express your feelings and hopefully keep you from being bothered by the issue later. Finally, after brushing your teeth, doing a final stretch to relax your body and meditate to close your day will hopefully lead to a good night's rest.
4. Look at the Sky Instead of a Screen
Take time to disconnect from the world and put away your devices. It's okay to allow yourself to be alone and away from all things pressing from the technology around you. Although you want to be educated on current events and everything that's happening in the world, especially now, and also being in touch with your friends, it is mentally exhausting. It's okay to give yourself a break, especially away from all the negative, and enjoy your surroundings.
5. Do What You Love
Finally, you can't achieve self-love without doing something you love! Schedule time in your day or week, especially if you're incredibly busy, and do that thing you love! Whether it's a bubble bath, reading a book, or painting - which is my personal favorite - taking time to take care of yourself is most important. Life is short and if you don't spend your time doing things you love and enjoy, then it's time to stop and reevaluate.
Self-love is so important! These are just a few things you can incorporate into your daily life, but there's so many other steps you can take for this too! Check out our Pinterest board all about self-love to get more ideas and expand the love you have for yourself to lead that happier and healthier lifestyle!
Please reload