We all know that Valentine's day is coming up. Dreaded by most people, how about focus on the brighter side of things and start planning for Galentine's day? Thanks to Leslie Knope of Parks & Recreation, February 13th is the day of celebrating your best lady friends and woman empowerment. What better way to celebrate with your gal pal's than with your favorite foods and fun activities! Feeling inspired yet? Need some quick ideas for your upcoming Galentine's day gathering? Here are 3 very simple ideas to help you towards that path!
1. Host a Potluck!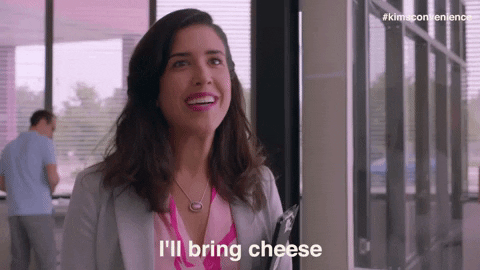 I personally love incorporating potlucks in any special occasion. Though brunch is the most popular way of celebrating Galentine's day, sometimes it's okay to feel lazy and just have your energy saved solely on the fun activites you intend to have with your girlfriends.
2. Bake Away!
Galentine's day is the best excuse to bake not only cookies and brownies, but baking PINK cookies and brownies. Always remember to treat yourself! It's not everyday that you get to let loose and eat what you want, and what' better than doing it with your gals!
via www.thenovicechefblog.com
3. Make a collage of you and your besties!
Going down memory lane and reminiscing about the good, bad, and even embarrassing moments that makes you shiver reminds you of the special bonds that you've made with your best friends. A great way to have a visual representation of the past moments that you shared together is by creating a photo collage. Whether it be physical copies or digital, it's a great way to look at how much you ladies have grown both individually and as friends. Those experiences in the past created a strong relationship between you and your beloved ladies, so be thankful for it and have fun reminiscing!
Please reload